About Our Company
We're Committed to Roofing Excellence
We believe in investing in excellence, starting with our dedicated teams. We compensate our crews above industry standards because we know that quality work comes from quality people. This commitment ensures we retain the finest crews, who, in turn, deliver exceptional craftsmanship.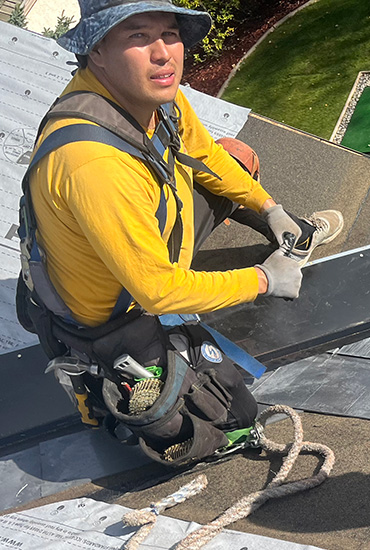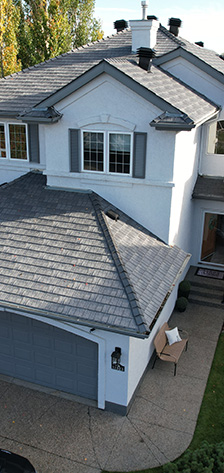 We have more than 90 years of experience
We use professional and experienced crews
Working Plan
Our Residential Roofing Process

01
Request Consultation
Fill out the form above and provide as much information about your project as possible

02
Educational Presentation
We teach you about proper roofing systems so that you can make an informed decision

03
Installation of New Roof
We take care of site prep, materials, scheduling crews and keep you informed along the way.
04
Quality Control
Joe Sargeant goes the extra mile, inspecting every roof and sending you drone footage of your final project.
Choose Sargeants Roofing & Exteriors
Our Areas of Expertise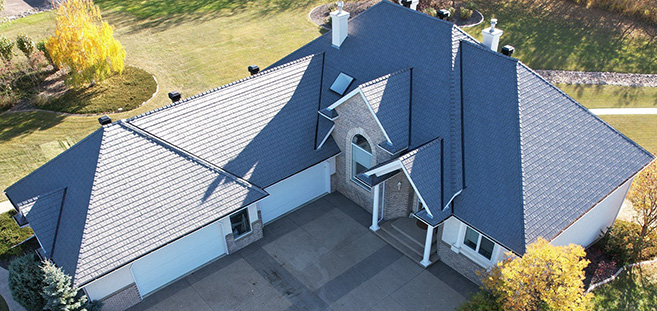 We are dedicated to protecting your home with the utmost care, providing you with the piece of mind that you have a durable and beautiful roof that will last.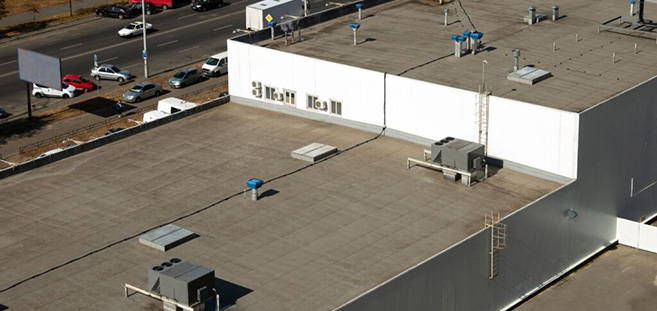 We specialize in providing top-tier commercial roofing solutions, ensuring businesses have a strong and reliable shield against the elements.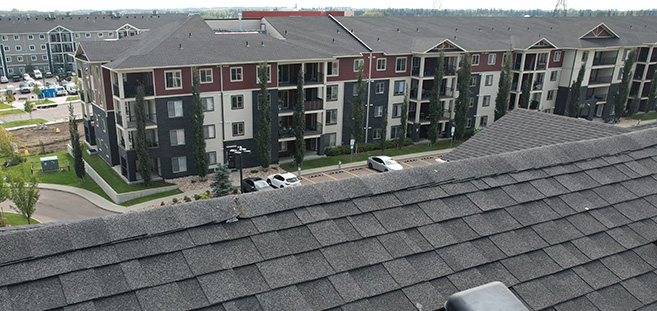 Managed residential properties like condo buildings and townhouses are important to us, our process makes us reliable long term business partners. Our system documents each project comprehensively through photos, providing a visual timeline of progress. From initiation to completion, our platform streamlines project management, ensuring seamless oversight, efficient communication, and thorough documentation.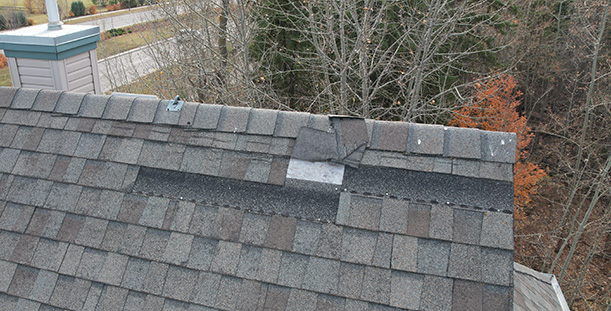 Blisters, cracks, loose shingles, broken gutters, improper vents and blocked drains are just some of the potential problems your roof system may experience throughout the year. Over time, without proper maintenance these issues cause greater damage often leading to pre-mature roof replacement. We provide repairs and ongoing maintenance for residential, commercial and multi-unit complexes.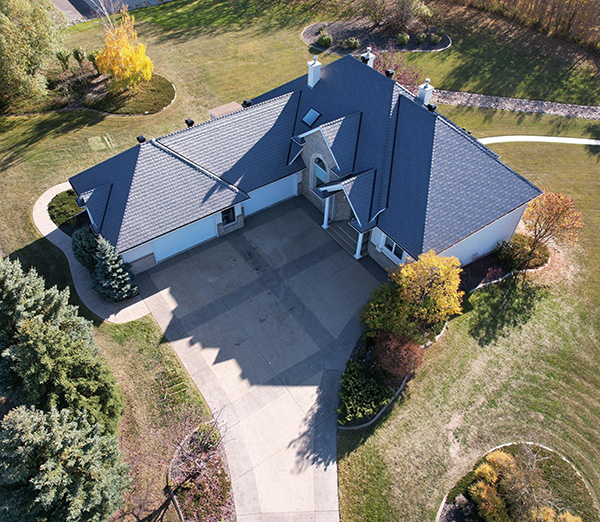 Testimonials
Hear it From Our Clients
Joe and his team are absolutely amazing! Very responsive, and truly care about their clients. He was professional, timely, and an all-around great guy! For what I was looking to have done I was definitely nervous about the quote, however when I received it I was yet again super impressed! It was more than fair, and especially after seeing the quality of the work, it was definitely a deal!!! 🙂 I couldn't recommend Sargeant's Roofing & Exteriors more. Bonus is I feel like I gained a friend in Joe. THANKS FOR EVERYTHING JOE AND TEAM <3

Jordan Broom-Hall
Happy Customer
Very impressive and easy to work with. Joe was very professional and easy going mannerism. I would definitely recommend him for any roofing needs as he is very reasonably priced as well. As for his crew… we cannot say enough about the hard work they put into the project. They had the job done in four hours. Worked non- stop continuously and in harmony. Impressive workmanship! Amazed at the quality and effort they put in.

We just had a small job but felt like we were as important as someone building 20 houses. Fast, efficient and easy to deal with. Would 100% recommend!

Bill Randall
Happy customer
Worked with Sargeants roofing & Exteriors about a year ago great experience and don't settle for anything less than the best ! Look forward working with these guys in the future! Always a pleasure! Joe is a great guy very knowledgeable and easy to work with !

Aaron O'Dell
Happy Customer
Roofing Systems
Five Essential Components
Drip Edge
Drip edge is a metal flashing component installed along the edges of a roof to direct water away from the fascia and into the gutter system, preventing water damage and rot. It also provides a finished look to the roof's edges and helps protect the underlying structure from moisture infiltration.
Ice and Water Shield
A peel and stick membrane that seals to the roof deck and is extra protection against ice damming, which could potentially cause rotting of the roof deck.
Synthetic Wrap
This specialized wrap waterproofs the roof deck. If there is a high wind and shingles blow off, the roof will still be watertight.
Hip and Ridge Cap
This cap is designed to provide protection and a finished look to the roof's most vulnerable areas, the hips and ridges. Hips are where two sections of a roof meet at a diagonal angle; and the ridge is where two sloping roof sections meet at the peak or highest point of the roof.
Shingles
Shingles are thin, flat, overlapping pieces of various materials that are used to cover the outer surface of roofs. They are a key component in roofing systems, and they provide protection from weather elements such as rain, snow, hail, and sunlight.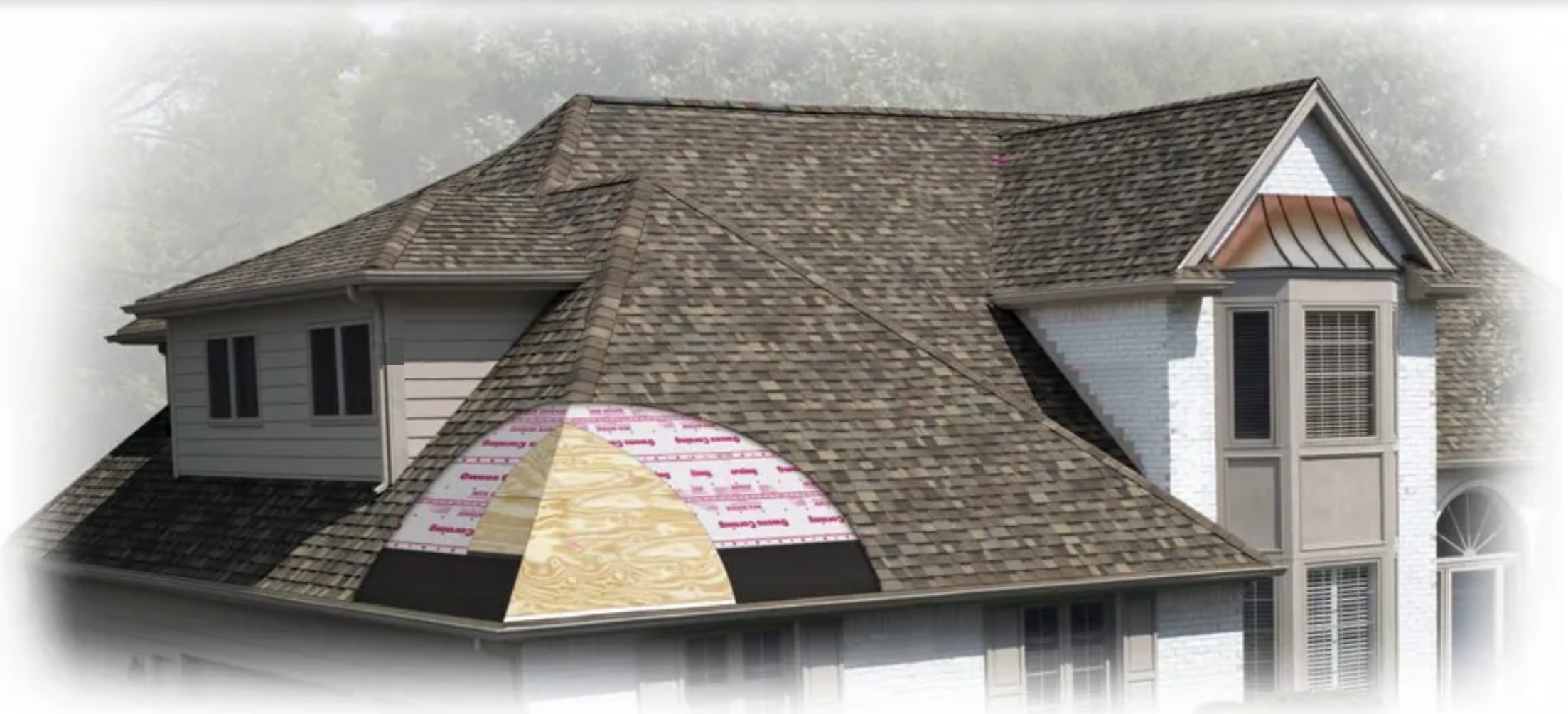 Our Projects
Our Latest Projects
FAQs
Our Most Frequently Asked Questions
Residential roofing projects typically fall under the category of routine maintenance or repairs, which generally do not require permits from local authorities. This means that you can proceed with your roofing project without the hassle of navigating through the permit application process.
When we undertake a roofing project, our team is dedicated to removing the old roofing materials efficiently and safely. We utilize industry-standard practices to carefully dismantle and remove the existing roof, minimizing any potential damage to your property. Our experienced professionals are equipped with the necessary tools and equipment to handle this task with precision and care. Once the old roofing materials have been removed, we take responsibility for their proper disposal. As a part of our commitment to environmental sustainability, we prioritize environmentally-friendly practices when it comes to waste management. We transport the old roofing materials to the nearest disposal facility that adheres to strict regulations and guidelines for recycling and proper disposal.
As the owner of our company, I am pleased to inform you that we offer comprehensive warranties on both our roofing products and services. We provide a 10-year workmanship guarantee, which demonstrates our confidence in the quality of our work and the expertise of our team. This warranty covers any potential defects or issues that may arise due to our installation or workmanship during the specified period. In addition to our workmanship guarantee, we are also proud to be certified by leading roofing manufacturers. By choosing our services, you will not only benefit from our workmanship warranty but also receive the manufacturer's warranty on the roofing products we install. This manufacturer warranty offers an added layer of protection, ensuring that you are covered against any manufacturing defects or faults with the materials used.
Typically that all depends on the roofing job. It can vary from a day to depending on the size of the job a couple weeks for residential.
Shingles are curling, buckled, missing, or cracked
Lots of granules in the gutters Higher heating and cooling bills (loss of energy efficiency)
Water leaking into your home
Damaged roof deck
Damaged flashing around vents and chimney
Sagging roof
Mold, mildew, and other signs of water damage
Daylight is visible through your ceiling/roofing boards
Your roof is more than 20—30 years old.